A day dedicated to supporting the growth and wellbeing of Penn's undergraduate student organizations. Workshops and resources will be available to equip your group to successfully run for the coming year. Workshop sessions will include topics such as, navigating funding, reserving space on campus, diversity equity inclusion and belonging, and more!  You will not want to miss!
This year's summit will take place on Monday, August 28th, 2023. Mark your calendars! Check back often as this page will be further populated as more information becomes available!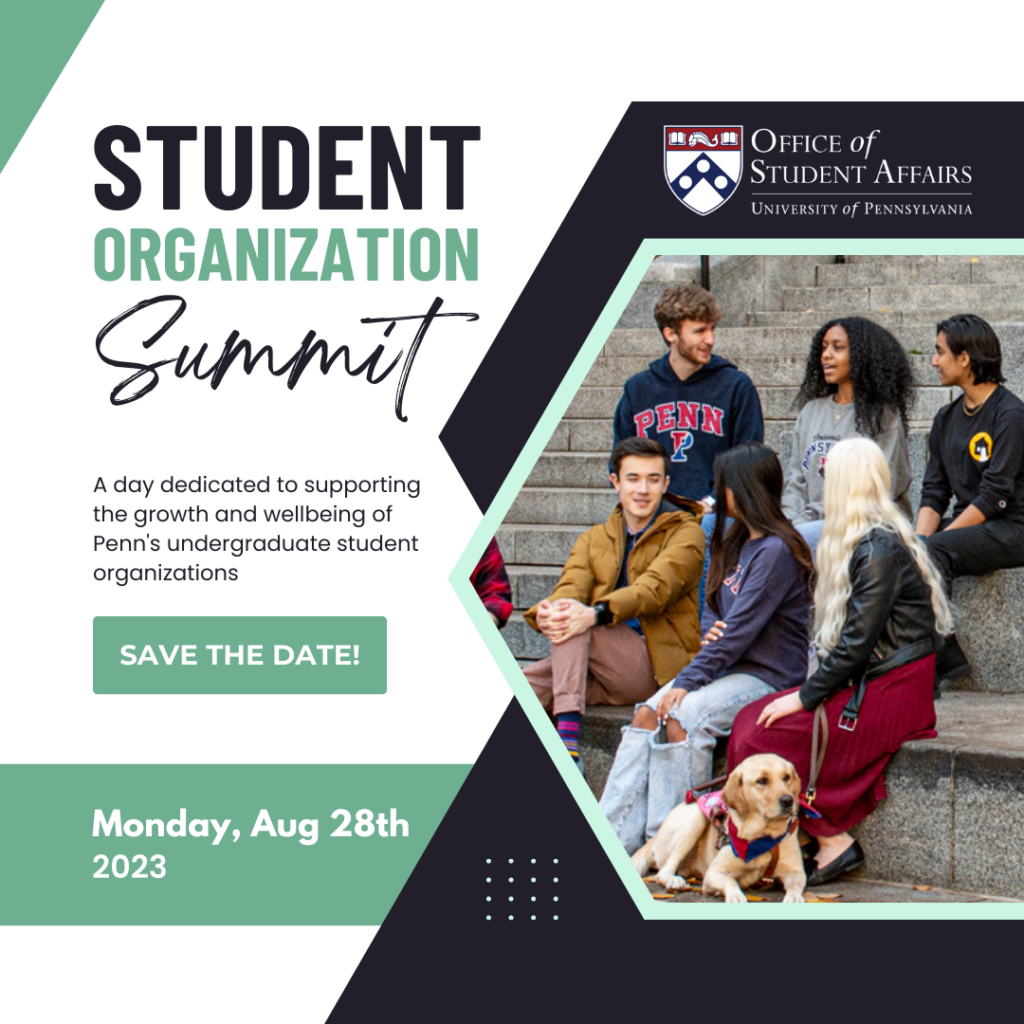 Registration - Opening Mid-Summer 2023
Undergraduate student organizations are strongly encouraged to send 2-3 representatives to SOS.  While any returning student is welcome, you may want to review the session schedule to determine if individuals with specific roles make more sense (ex. VP Finance, President, Social Chair, etc.).  Each person should register individually so we have an accurate headcount for planning purposes.  You can also note dietary and accessibility needs in your registration. 
11:30 – 12:00 PM | Registration | DRL Lobby
12:00 – 1:30 PM | Breakout Session 1/Lunch | Various Locations
1:30 – 2:15 PM | Breakout Session 2 | Various Locations
2:30 – 3:15 PM | Breakout Session 3 | Various Locations
3:15 – 4:30 PM | Breakout Session 4 | Various Locations